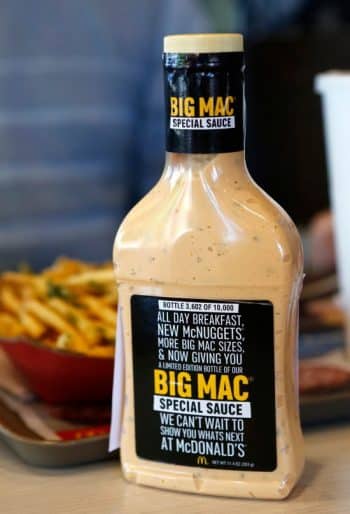 Big Mac Sauce Copycat Recipe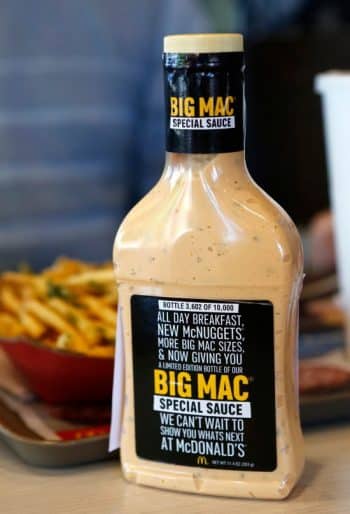 We always recommend making this Big Mac sauce when cooking our delicious Big Mac copycat burgers. It even tastes great when mixed with other burger or salad recipes!
Ingredient List
1/2 Cup Mayonnaise
2 Tblspn French Dressing
4 Tblspn Sweet Pickle Relish
1 1/2 Tblspn Finely diced onion
1 Tspn White Vinegar
1 Tspn White Sugar
1/4 Tspn Salt
Buy all of these ingredients here USA

Buy all of these ingredients here UK
Recipe Method Continues Below.
Method
Combine all ingredients then stir well.
Refrigerate over night, or at least 30 mins before use.
It's as simple as that, simply spread on top of your burger and enjoy!
If you fancy keeping the calories down, then check out our reduced fat B M Sauce copycat recipe.
Also be sure to check out our Big Mac recipe for the ultimate Big Mac copycat recipe!
Yum
Some of the links on this page are affiliate links. If you purchase an item after clicking one of these links we may receive a commission from the sale. This will never affect the price you pay.