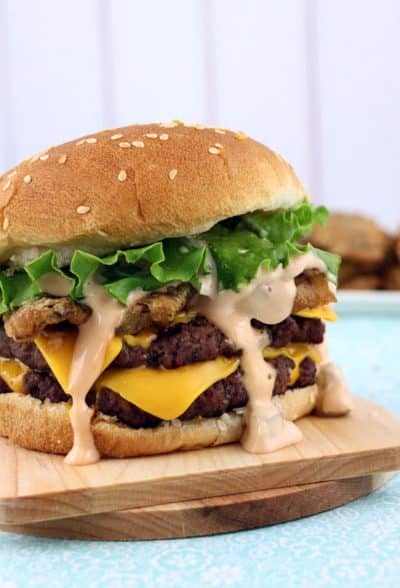 Big Mac Copycat Recipe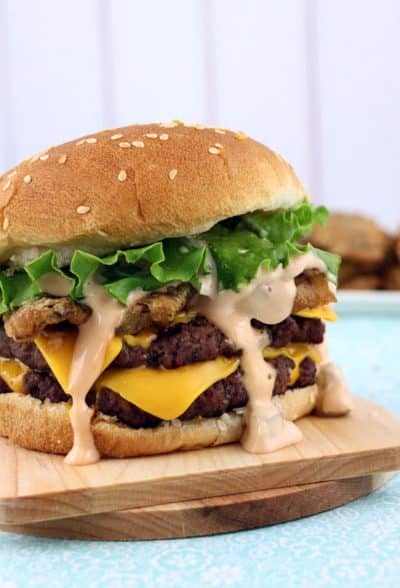 Difficulty
Not Too Tricky
This Big Mac copycat recipe is a great recipe to follow, to create a quick, easy and tasty mid week snack. We recommend following our recipe for the Big Mac special sauce for maximum likeness, however you can always use thousand island dressing, if you're in a rush or not in the mood to make the sauce.
Ingredient List
1 Sesame-seed hamburger bun
1 Additional hamburger bun (For the center bun)
1/4lb Ground beef
Dash of Salt
1 tbspn Big Mac Special Sauce / Thousand Island Dressing
1 tspn Finely diced onion
1/2 Cup Chopped lettuce
2 Slices of Sliced cheese
3 Pickle slices
Buy all of these ingredients here USA

Buy all of these ingredients here UK
Recipe Method Continues Below.
Method
Either use Thousand Island dressing for the sauce or create our Big Mac Sauce copycat recipe following this method and let it chill.
Cut the top off of the extra bun, leaving around 3cm of the bottom half of the bun, which will form the middle part of the Big Mac.
Separate the ground beef into two thin 15cm patties and season with a sprinkle of salt and pepper.
Cook both patties in a hot pan for 2 minutes on each side over a medium heat until slightly charred.
Lightly toast the three bun halves, either in a hot pan with butter or in a toaster.
Create your final Big Mac by stacking the elements in the following order.

Bottom bun
Big Mac Special Sauce
Onion
Lettuce
Cheese Slice
1 Patty
Bun
Big Mac Special Sauce
Onion
Lettuce
Pickles
Cheese Slice
Second patty
Top bun
Yum
Some of the links on this page are affiliate links. If you purchase an item after clicking one of these links we may receive a commission from the sale. This will never affect the price you pay.