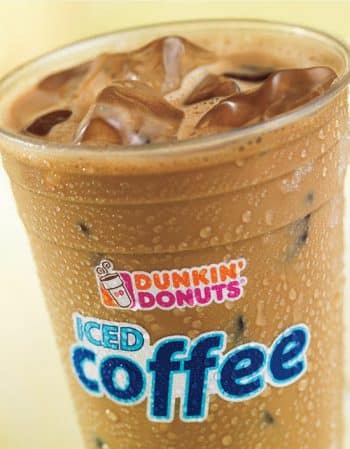 Dunkin Donuts Iced Coffee Copycat Recipe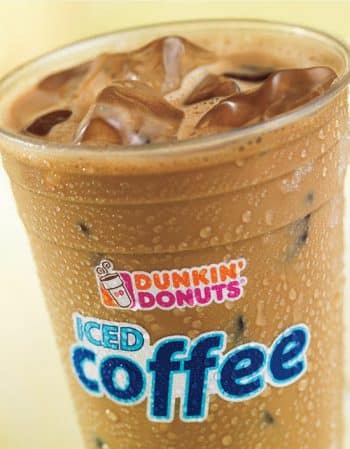 This super easy recipe tastes just like the iced coffee they serve at Dunkin Donuts.

The secret to making this taste just like the real thing is adding the same amount of milk as coffee, and make sure the coffee has cooled before adding it all together.

Ingredient List
2⁄3 Cup of Coffee
2⁄3 Cup of Milk
4 or 5 Ice Cubes
1 tblspn sugar
Buy all of these ingredients here USA

Buy all of these ingredients here UK
Recipe Method Continues Below.
Method
Make 2/3 cup of coffee and let it cool.
Then put the sugar and the ice cubes into a glass.
Pour the coffee over the ice and sugar.
Add in the milk and stir.
It's as simple as that. Enjoy!
Yum
Some of the links on this page are affiliate links. If you purchase an item after clicking one of these links we may receive a commission from the sale. This will never affect the price you pay.