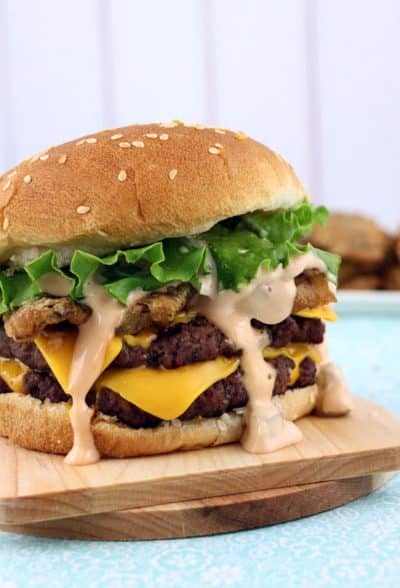 Top 10 Copycat Recipes To Cook At Home
Below are 10 of our favourite copycat recipes which you can easily cook at home.
These chosen copycat recipes are the ones we go back to time and time again, they are truly our favourites and we just can't get enough. The best thing about these recipes other than tasting great is you don't need to leave the house to fetch them. All can be made from the comfort of your own kitchen!
All of the recipes on this list taste just like the fast food recipe they are imitating and all of them belong on your weekly menu. Are these fast food copycat recipes an exact match to the restaurant's recipe? No. These have all been created through trial and error and a good understanding of ingredients and cooking. They are damn close though and taste delicious!
On our website we have recipes from many restaurants, including savoury favourites by McDonalds and KFC to sweet treats by Krispy Kreme and the Cheesecake Factory. This list however we have tried not to favour one restaurant over any other. This certainly isn't our Top 10 McDonalds copycat recipes! We'll save that one for another day.
Number 1 – McDonalds Chicken McNuggets
McNuggets are a classic, and one of our absolute favourites. There is something delightful about the crisp batter and tender chicken that makes these dunk-able bits a go to. Follow our McNuggets recipe.
Number 2 – KFC Original Chicken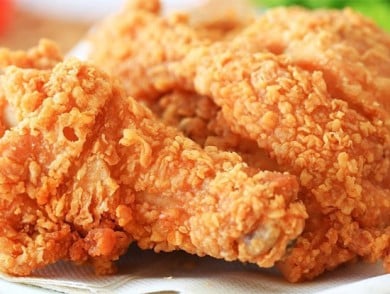 Can you tell we like chicken from these first two!? When you fancy chicken drumsticks there isn't any other real option than to tuck into KFC's original recipe chicken. Follow our KFC original chicken recipe.
Number 3 – McDonalds Double Cheeseburger
The golden arches classic, the mighty double cheeseburger. When you are hungry for a snack burger to keep you going this double cheeseburger is just the right size to keep the hunger away. The mixture of plastic cheese and thin patties just works! Follow our McDonalds Double Cheeseburger Recipe.
Number 4 – Pizza Hut Cookie Dough
This recipe wont make its way onto many fast food recipe lists, but is an absolute favourite in our house. It's not too sweet for a dessert and contains chocolate chunks, what more could you ask for? Follow our Pizza Hut Cookie Dough Recipe.
Number 5 – Subway Macadamia Nut Cookies
Believe it or not, this recipe was the one that gave birth to FastFood-Recipes.com. It was while on the hunt to replicate this cookie recipe that the idea to collate copycat recipes began. This is the most ordered cookie at Subway and with good reason. Soft and breakable, filled with nuts and white chocolate! Make your own Subway Macadamia Nut Cookies.
Number 6 – Wendy's Chili Recipe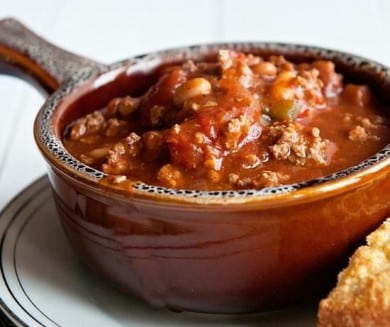 A supreme recipe for those colder nights, or if you like your food with a bit of kick. This recipe is one of the most ordered recipes at the Wendy's restaurant, and can even be cooked in a slow cooker. Minimum effort required! Follow our Wendy's Chili Recipe.
Number 7 – Dunkin' Donuts Coffee Coolatta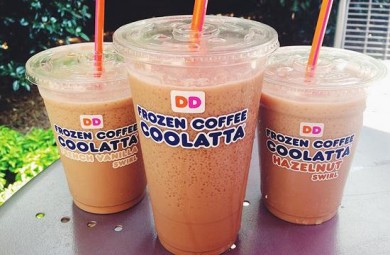 This recipe has been made a little more special recently following the decision from Dunkin' Donuts to remove it from their menu. It still remains a brilliant drink for those who like their coffee a little cooler. With only a few ingredients and a blender required, anyone can make this. Learn how by following our Dunkin' Donuts Coffee Coolatta recipe.
Number 8 – Cadbury Creme Egg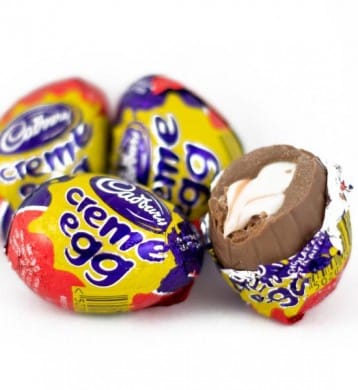 Time for a super seasonal recipe now. As the classic Cadbury Creme Egg is only available to purchase for a couple of months every year, we were super pleased to create this copycat recipe. We can now enjoy a cheeky creme egg all year round, whenever we fancy. Follow our Cadbury Creme Egg recipe.
Number 9 – Cheesecake Factory Almond Salmon Salad
Our healthy option! This crusty salmon salad recipe is perfect if you fancy a break from burgers and chicken. One of the tastiest savoury items on the Cheesecake Factory menu, this one is definitely worth a taste! It's also a lot simpler to create than you would imagine. Follow our Cheesecake Factory Almond Salmon recipe.
Number 10 – Kripsy Kreme Original Glazed Doughnuts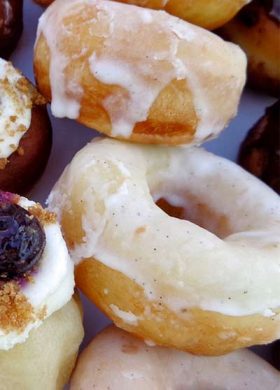 What can we say about the original glazed Krispy Kreme donut. It's simply in a league of it's own when you fancy a doughnut treat. In our opinion the original glazed is tastier than any other filled or topped doughnut you could find in a major restaurant chain. If you haven't tried creating these delights at home, you really must! Follow our Krispy Kreme Original Glazed Doughnut recipe.
If you enjoyed these copycat recipes please share this article on Facebook.
If you have any suggestions or would like to let us know your favourite fast food recipes to cook at home then let us know in the comments section below! 3D Printing Guides.