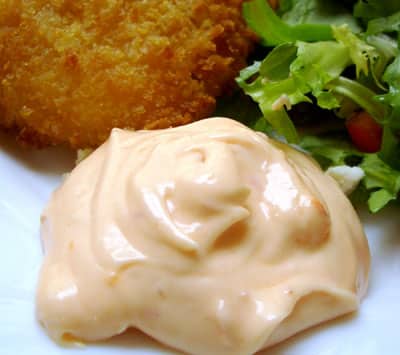 KFC Zinger Sauce Copycat Recipe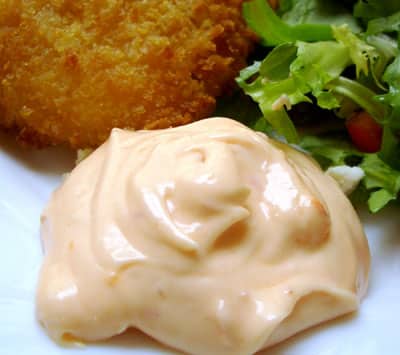 This KFC Zinger Sauce Recipe in combination with our KFC Zinger Burger recipe produces a truly tasty spicy chicken burger!
Ingredient List
4 tbsp Tomato ketchup
2 tbsp Mayonnaise
1 tbsp Vinegar
2 tbsp Chilli Garlic Sauce
A pinch of Salt
1/2 tsp Crushed Red Chilli
Buy all of these ingredients here USA

Buy all of these ingredients here UK
Recipe Method Continues Below.
Method
You can find our full KFC Zinger burger recipe here. Combine that recipe with this sauce for a delicious Zinger burger!
This recipe is a simple one step process.
Simply mix Tomato Ketchup, Mayonnaise, Chilli Garlic Sauce, Vinegar and a pinch of Salt in a bowl.
If you are feeling a little braver and would like a touch more heat add a small amount of Crushed Red Chilli.
---
View The Equipment We Used In This Recipe!
Our Recommended Mixing Bowls
OXO Mixing Set – USA
OXO Mixing Set – UK
Yum
Some of the links on this page are affiliate links. If you purchase an item after clicking one of these links we may receive a commission from the sale. This will never affect the price you pay.