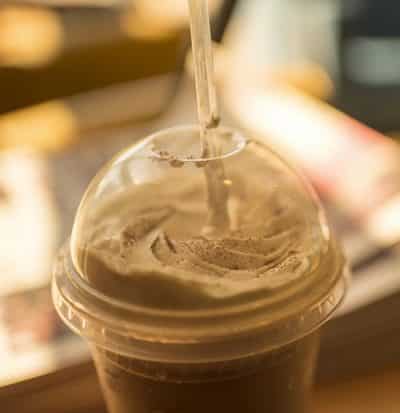 Starbucks Caramel Frappuccino Copycat Recipe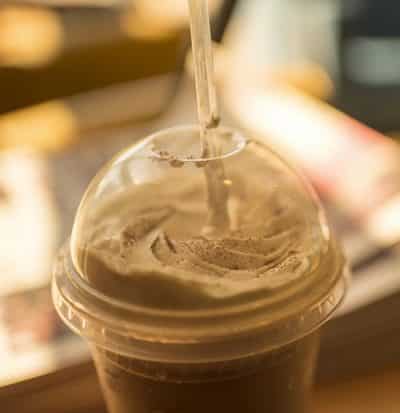 Give our delicious copycat version of Starbuck's Caramel Frappuccino a go. This should satisfy all of you with a sweet tooth who are looking for a chilled beverage for a hot sunny day!

Top tip - We always top our glass with whipped cream and drizzle a touch of caramel sauce over the cream. Serve with a straw to allow the cream and sauce to mix with the drink.
Ingredient List
1 cup of strongly brewed coffee
1/2 cup of milk
1/2 cup of caramel syrup
1 cup of large ice cubes
2 tblspn of granulated sugar
Caramel sauce to serve with
Whipped cream to serve with
Buy all of these ingredients here USA

Buy all of these ingredients here UK
Recipe Method Continues Below.
Method
Start off by adding a cup of strongly brewed coffee to food blender, ensuring it is cold before hand.
Then add in the milk, caramel syrup, white sugar, and ice cubes. Blend all ingredients until you get a lovely smooth mixture, roughly 30 seconds works well for us.
Pour into a glass, and add whipped cream and syrup to the top.
More of a chocolate person?
If you would rather something with a little more chocolate then give our Starbucks Mocha Frappuccino Copycat Recipe a go.
Yum
Some of the links on this page are affiliate links. If you purchase an item after clicking one of these links we may receive a commission from the sale. This will never affect the price you pay.