3 Best Fast Food Recipes To Cook This Easter
When it comes to easter, we love nothing more than gathering with friends & family and putting on a good spread.
Most people think of a nice roast lamb lunch when you mention easter recipes. Not us. We have gone for some superbly delicious chocolaty treats. Forget those boring old milk chocolate easter eggs, let's get creative!
Below you can find our top 3 chocolate easter desserts commonly found in your favourite fast food restaurants.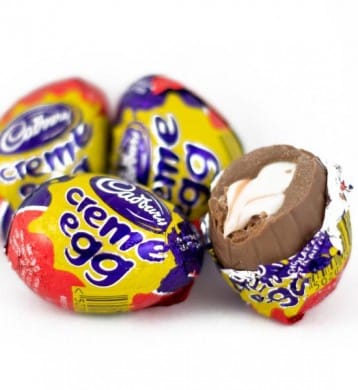 The classic Cadbury Creme Egg is a go to treat every year. Made even more special by the fact they aren't available to buy for 8 months of the year. With this recipe you can enjoy this spring treat year round!
Now we have established we can whip together Cadbury Creme Eggs all year round, we need to get a bit more creative. Enter the Creme Egg McFlurry, a McDonalds favourite.
This recipe isn't traditionally bound to this time of year as much as the two above, however is perfect to make large quantities for the whole family to enjoy.